Online escape rooms
Virtual challenges with family, friends and colleagues. Work together in real-time to solve all the riddles and puzzles.
The ultimate online escape room experience
We want your experience at Virtual Escaping to be unique. From team building to family game night, anyone can play our games from multiple devices anywhere, anytime. Collaborate with each team member using in-game video/voice chat; no external communication programs needed. We've taken care of the details so that you can focus on the game.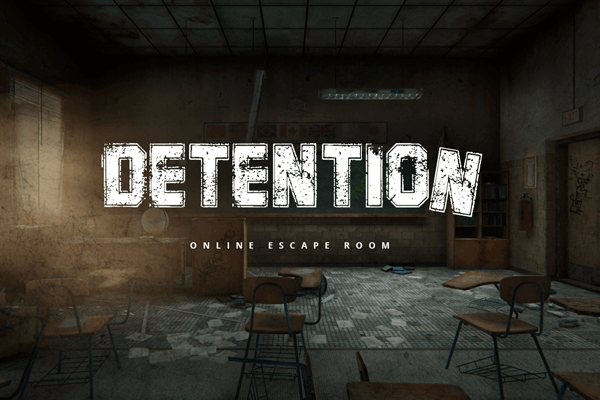 New
Detention
Awakening from sleep, you discover that you are no longer in the classroom you fell asleep in. With a barely recognizable atmosphere, you find yourself in a twisted reality lost in time. With a ticking clock and no one to help you, you must keep your wits in these unusual circumstances.
Share your experience 🙌
Giving people a great experience. Read what our players think.
Leave us a review